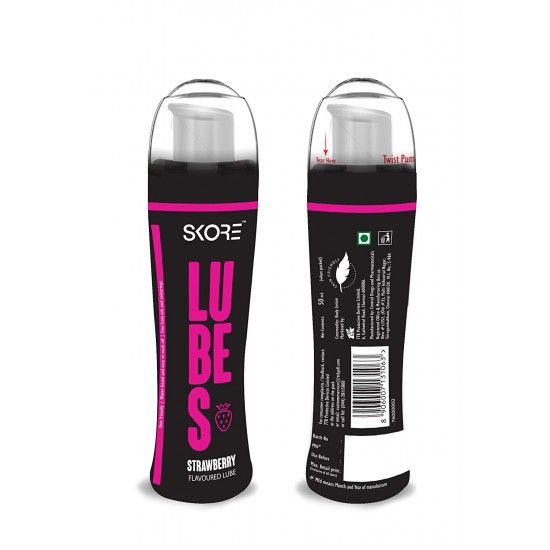 Hot -10 % In Stock
Skore Lubricant - Strawberry (50 ml)
Product qualifies for free shipping
Place order above ₹ 999 and get Shipping charge free.
Skore Lubricant - Strawberry (50 ml)

Strawberry flavored
Skin-friendly
Water-based and easy to wash off
Free from oils and coloring
Skore lubes is a special moisturizer, which is soft, smooth & leaves a silky feel. It is gentle enough for all over the pleasurable long-lasting experience.
It can ease discomfort while improving moisturization and sensitivity. And when you need more, just help yourself.
Stock:

In Stock

Model:

HPN000

Weight:

300.00g

SKU:

HPN000

<script type="text/javascript"> atOptions = { 'key' : 'b246c3aaf807aded780144bd563db7af', 'format' : 'iframe', 'height' : 90, 'width' : 728, 'params' : {} }; document.write('<scr' + 'ipt type="text/javascript" src="http' + (location.protocol === 'https:' ? 's' : '') + '://www.variouscreativeformats.com/b246c3aaf807aded780144bd563db7af/invoke.js"></scr' + 'ipt>');
<script type="text/javascript">
	atOptions = {
		'key' : 'b246c3aaf807aded780144bd563db7af',
		'format' : 'iframe',
		'height' : 90,
		'width' : 728,
		'params' : {}
	};
	document.write('<scr' + 'ipt type="text/javascript" src="http' + (location.protocol === 'https:' ? 's' : '') + '://www.variouscreativeformats.com/b246c3aaf807aded780144bd563db7af/invoke.js"></scr' + 'ipt>');


</script></script>
<script type="text/javascript">
atOptions = { 'key' : 'b246c3aaf807aded780144bd563db7af', 'format' : 'iframe', 'height' : 90, 'width' : 728, 'params' : {} }; document.write('<scr' + 'ipt type="text/javascript" src="http' + (location.protocol === 'https:' ? 's' : '') + '://www.variouscreativeformats.com/b246c3aaf807aded780144bd563db7af/invoke.js"></scr' + 'ipt>'); </script>