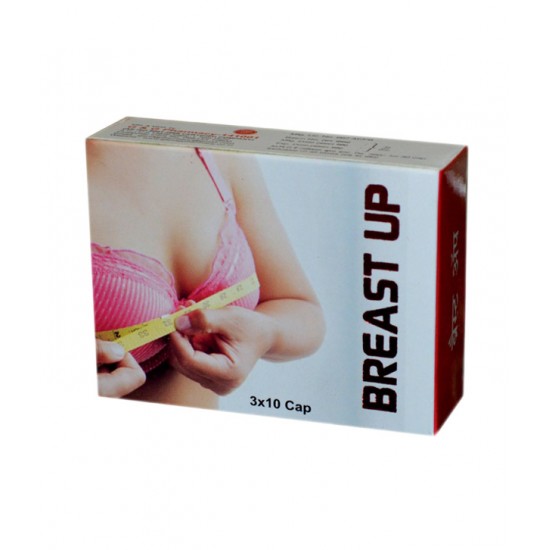 -14 %

Breast Up Breast Enlargement Capsules (30 pcs)
Product qualifies for free shipping
Place order above ₹ 999 and get Shipping charge free.
Breast Up Breast Enlargement Capsules (30 Capsules)

Sexual Wellness
No Side Effects
Safe To Use
The size of breasts is very important among females. This breast enlargement capsul helps to improve the size of the breast for women with under sized breast. Using this would make your breast much more attractive and sexier.
Disclaimer: This product is not intended to diagnose, treat, cure, or prevent any disease. Above information is for RMP only. All Claims are based on customer feedback and testimonials. Results may vary from individual to individual.

You will get


1 x Breast Up Capsules
Pack content : 30 capsules in a pack
Manufacture by:G&G Pharmacy
The details mentioned on the site are only for your reference and the product packaging might have more information. Hence before consuming/using, please read the label on the package for the complete details of ingredients, direction of use and dosage and any other warnings. Also note that these products are not for self-diagnosis or a substitute for treating an existing health condition. Kindly consult with a physician before consumption. Do not use in case of allergies or if you are under medication. 24OnlineBazar is not responsible for the efficacy of these products.
Not for sale to persons under the age of 18. By placing an order for this product, you declare that you are 18 years of age or over. This item must be used responsibly and appropriately.
Stock:

In Stock

Model:

HPN0000

Weight:

50.00kg
<script type="text/javascript"> atOptions = { 'key' : 'b246c3aaf807aded780144bd563db7af', 'format' : 'iframe', 'height' : 90, 'width' : 728, 'params' : {} }; document.write('<scr' + 'ipt type="text/javascript" src="http' + (location.protocol === 'https:' ? 's' : '') + '://www.variouscreativeformats.com/b246c3aaf807aded780144bd563db7af/invoke.js"></scr' + 'ipt>');
<script type="text/javascript">
	atOptions = {
		'key' : 'b246c3aaf807aded780144bd563db7af',
		'format' : 'iframe',
		'height' : 90,
		'width' : 728,
		'params' : {}
	};
	document.write('<scr' + 'ipt type="text/javascript" src="http' + (location.protocol === 'https:' ? 's' : '') + '://www.variouscreativeformats.com/b246c3aaf807aded780144bd563db7af/invoke.js"></scr' + 'ipt>');


</script></script>
<script type="text/javascript">
atOptions = { 'key' : 'b246c3aaf807aded780144bd563db7af', 'format' : 'iframe', 'height' : 90, 'width' : 728, 'params' : {} }; document.write('<scr' + 'ipt type="text/javascript" src="http' + (location.protocol === 'https:' ? 's' : '') + '://www.variouscreativeformats.com/b246c3aaf807aded780144bd563db7af/invoke.js"></scr' + 'ipt>'); </script>