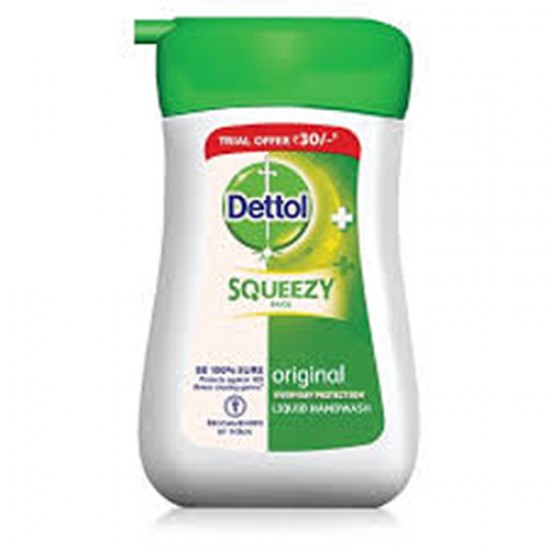 -9 %
Dettol Skincare Ph-Balanced Hand Wash Squeezy Pack- 110ml
Dettol Skincare Ph-Balanced Hand Wash Squeezy Pack- 110ml
Many of us get our hands dirty while doing the household chores and hence have no choice but to cleanse them again and again. This increases the chances of dryness and peeling of your skin. To help you keep your hands clean and moisturised at the same time, Dettol brings you this Hand wash.
10 Times Better Protection

Suitable for both kids and adults, this liquid soap provides ten times better protection against germs and effectively removes all the impurities.

Stock:

In Stock

Model:

HPN540

Weight:

200.00kg

SKU:

HPN540

<script type="text/javascript"> atOptions = { 'key' : 'b246c3aaf807aded780144bd563db7af', 'format' : 'iframe', 'height' : 90, 'width' : 728, 'params' : {} }; document.write('<scr' + 'ipt type="text/javascript" src="http' + (location.protocol === 'https:' ? 's' : '') + '://www.variouscreativeformats.com/b246c3aaf807aded780144bd563db7af/invoke.js"></scr' + 'ipt>');
<script type="text/javascript">
	atOptions = {
		'key' : 'b246c3aaf807aded780144bd563db7af',
		'format' : 'iframe',
		'height' : 90,
		'width' : 728,
		'params' : {}
	};
	document.write('<scr' + 'ipt type="text/javascript" src="http' + (location.protocol === 'https:' ? 's' : '') + '://www.variouscreativeformats.com/b246c3aaf807aded780144bd563db7af/invoke.js"></scr' + 'ipt>');


</script></script>
<script type="text/javascript">
atOptions = { 'key' : 'b246c3aaf807aded780144bd563db7af', 'format' : 'iframe', 'height' : 90, 'width' : 728, 'params' : {} }; document.write('<scr' + 'ipt type="text/javascript" src="http' + (location.protocol === 'https:' ? 's' : '') + '://www.variouscreativeformats.com/b246c3aaf807aded780144bd563db7af/invoke.js"></scr' + 'ipt>'); </script>