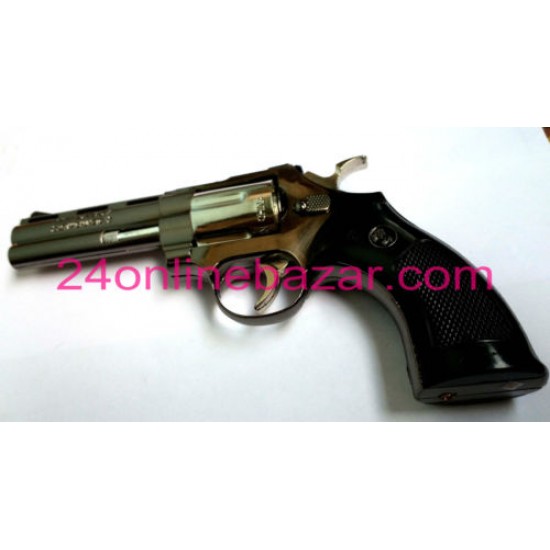 Out Of Stock
WINDPROOF REVOLVER STYLE CIGARETTE LIGHTER
Product qualifies for free shipping
Place order above ₹ 999 and get Shipping charge free.
WINDPROOF REVOLVER STYLE CIGARETTE LIGHTER

High Quality Refillable Cigarette lighter
Refillable lighter
Material: Metal
Size:
Works with ordinary lighter fuel
Daily use and outdoor activities
Ideal for GIFT to Friends Or Home Decoration
Don't think it is look like 100 % as Original.

Important Note
It is just a Revolver shape Lighter only, Not Look like 100 % Real Revolver
Lighter Body Color may be Little Different due to Computer Monitor View.
Lighter we will shipped without Gas /Fuel /Empty Condition due to Safe Carrying By Reputed Courier..You have to fill Gas before use.

Stock:

Out Of Stock

Model:

24OBCL

Weight:

500.00kg

<script type="text/javascript"> atOptions = { 'key' : 'b246c3aaf807aded780144bd563db7af', 'format' : 'iframe', 'height' : 90, 'width' : 728, 'params' : {} }; document.write('<scr' + 'ipt type="text/javascript" src="http' + (location.protocol === 'https:' ? 's' : '') + '://www.variouscreativeformats.com/b246c3aaf807aded780144bd563db7af/invoke.js"></scr' + 'ipt>');
<script type="text/javascript">
	atOptions = {
		'key' : 'b246c3aaf807aded780144bd563db7af',
		'format' : 'iframe',
		'height' : 90,
		'width' : 728,
		'params' : {}
	};
	document.write('<scr' + 'ipt type="text/javascript" src="http' + (location.protocol === 'https:' ? 's' : '') + '://www.variouscreativeformats.com/b246c3aaf807aded780144bd563db7af/invoke.js"></scr' + 'ipt>');


</script></script>
<script type="text/javascript">
atOptions = { 'key' : 'b246c3aaf807aded780144bd563db7af', 'format' : 'iframe', 'height' : 90, 'width' : 728, 'params' : {} }; document.write('<scr' + 'ipt type="text/javascript" src="http' + (location.protocol === 'https:' ? 's' : '') + '://www.variouscreativeformats.com/b246c3aaf807aded780144bd563db7af/invoke.js"></scr' + 'ipt>'); </script>