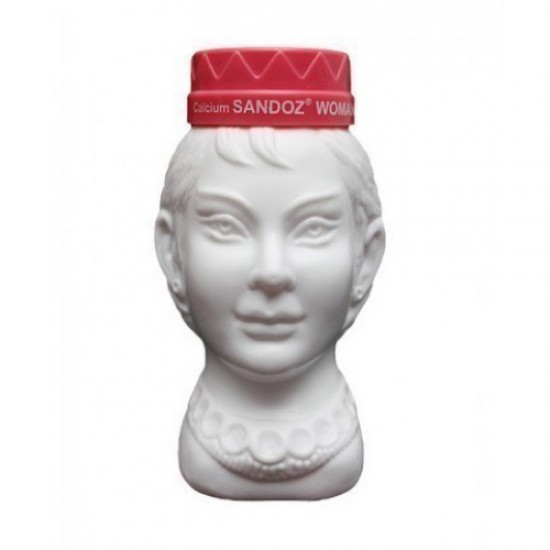 -7 % Out Of Stock
Calcium Sandoz Women Chewable Tablets (60pc)
Product qualifies for free shipping
Place order above ₹ 999 and get Shipping charge free.
Calcium Sandoz Women Chewable Tablets (60pc)
Calcium Sandoz is a 40 year old brand trusted by women and health professionals alike. Calcium Sandoz Woman is made especially for women.



Calcium solidifies bones and gives it the strength to carry out all its functions. The most powerful muscles in your body, which help us to move about and carry out our daily activities, are fixed to our bones. So if your bones are strong and contain all the Calcium they can hold, your body will be agile and healthy.Stocking up your bones early in life with Calcium also helps you withstand the processes of ageing and menopause in later life.
Calcium Sandoz Women tablets can help women to take control of their bone health.
Khatika Churna Calcium Sandoz.250 (A Proprietary Ayurvedic Medicine)
It comes with Pineapple and Strawberry
Each Chewable uncoated tablet contains
Khatika churna : 625mg
Nimbukamlam Shushkam : 25mg

2 tablets daily or as directed by the physician. Protect from heat and light. Keep container tightly closed.
Stock:

Out Of Stock

Model:

HPN450

Weight:

200.00kg

SKU:

HPN450

<script type="text/javascript"> atOptions = { 'key' : 'b246c3aaf807aded780144bd563db7af', 'format' : 'iframe', 'height' : 90, 'width' : 728, 'params' : {} }; document.write('<scr' + 'ipt type="text/javascript" src="http' + (location.protocol === 'https:' ? 's' : '') + '://www.variouscreativeformats.com/b246c3aaf807aded780144bd563db7af/invoke.js"></scr' + 'ipt>');
<script type="text/javascript">
	atOptions = {
		'key' : 'b246c3aaf807aded780144bd563db7af',
		'format' : 'iframe',
		'height' : 90,
		'width' : 728,
		'params' : {}
	};
	document.write('<scr' + 'ipt type="text/javascript" src="http' + (location.protocol === 'https:' ? 's' : '') + '://www.variouscreativeformats.com/b246c3aaf807aded780144bd563db7af/invoke.js"></scr' + 'ipt>');


</script></script>
<script type="text/javascript">
atOptions = { 'key' : 'b246c3aaf807aded780144bd563db7af', 'format' : 'iframe', 'height' : 90, 'width' : 728, 'params' : {} }; document.write('<scr' + 'ipt type="text/javascript" src="http' + (location.protocol === 'https:' ? 's' : '') + '://www.variouscreativeformats.com/b246c3aaf807aded780144bd563db7af/invoke.js"></scr' + 'ipt>'); </script>