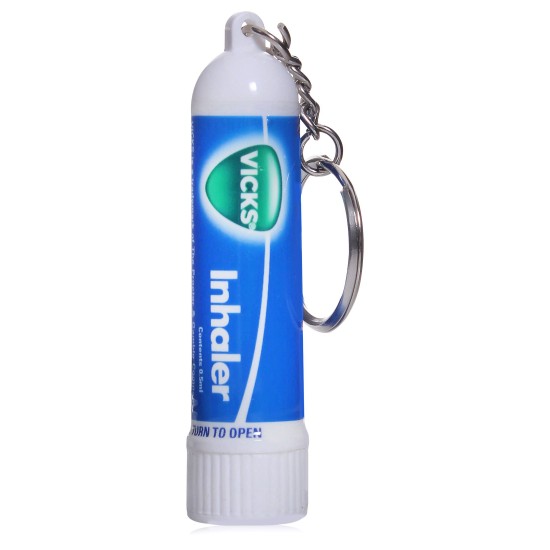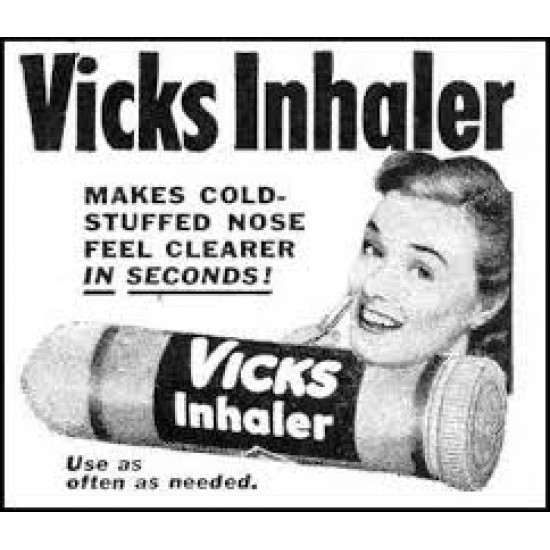 -6 %


Vick's Nasal Inhaler (0.5 ml)
Vick's Nasal Inhaler (0.5 ml)
A stuffy nose picks no time or place. Great thing nasal relief can be found – and carried – anywhere, anytime.
Economical, compact and effective, Vicks Inhaler has been giving fast and temporary "mobile" relief from nasal clogging due to colds, since 1951.
This little gem of a tube soothes clogged noses and easily fits even in the smallest of pockets. You can be assured that wherever a cold gets you, nasal relief is just one sniff away.
Use as often as needed. Inhale medicated vapours through a nostril while holding the other nostril closed. Inhale deeply to make breathing feel clear and cool.
Per 0.5ml Contains: Pudinah ke phool 41.54% w/w, Karpoor 41.54% w/w, Wintergreen tel 12.27% w/w, Base q.s.
SUITABLE for age 6 +
RELIEVES Blacked Nose
Stock:

In Stock

Model:

HPN456

SKU:

HPN456

<script type="text/javascript"> atOptions = { 'key' : 'b246c3aaf807aded780144bd563db7af', 'format' : 'iframe', 'height' : 90, 'width' : 728, 'params' : {} }; document.write('<scr' + 'ipt type="text/javascript" src="http' + (location.protocol === 'https:' ? 's' : '') + '://www.variouscreativeformats.com/b246c3aaf807aded780144bd563db7af/invoke.js"></scr' + 'ipt>');
<script type="text/javascript">
	atOptions = {
		'key' : 'b246c3aaf807aded780144bd563db7af',
		'format' : 'iframe',
		'height' : 90,
		'width' : 728,
		'params' : {}
	};
	document.write('<scr' + 'ipt type="text/javascript" src="http' + (location.protocol === 'https:' ? 's' : '') + '://www.variouscreativeformats.com/b246c3aaf807aded780144bd563db7af/invoke.js"></scr' + 'ipt>');


</script></script>
<script type="text/javascript">
atOptions = { 'key' : 'b246c3aaf807aded780144bd563db7af', 'format' : 'iframe', 'height' : 90, 'width' : 728, 'params' : {} }; document.write('<scr' + 'ipt type="text/javascript" src="http' + (location.protocol === 'https:' ? 's' : '') + '://www.variouscreativeformats.com/b246c3aaf807aded780144bd563db7af/invoke.js"></scr' + 'ipt>'); </script>