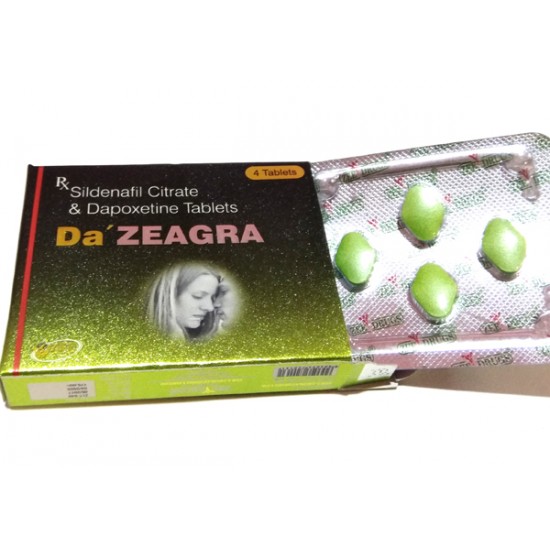 Hot In Stock

Da Zeagra Tablet -Long time sex
Product qualifies for free shipping
Place order above ₹ 999 and get Shipping charge free.
Da Zeagra Tablet for Longtime sex

The SAME COMPOSITION of MANFORCE STAY LONG TABLET
Zeagra Tablet is used to treat the inability to keep an enlarged and rigid state of the penis during sexual activity. This condition is known as erectile dysfunction or ED. It is a prescription medicine. This medicine helps by relaxing muscles and therefore allowing the flow of blood into the penis. This helps a man to keep the penis in an enlarged and rigid state during sexual excitement.
MANUFACTURER - ZEE Laboratories LTD

COMPOSITION - Sildenafil (50mg) + Dapoxetine (30mg)

Stock:

In Stock

Model:

HPA00

Weight:

50.00kg

<script type="text/javascript"> atOptions = { 'key' : 'b246c3aaf807aded780144bd563db7af', 'format' : 'iframe', 'height' : 90, 'width' : 728, 'params' : {} }; document.write('<scr' + 'ipt type="text/javascript" src="http' + (location.protocol === 'https:' ? 's' : '') + '://www.variouscreativeformats.com/b246c3aaf807aded780144bd563db7af/invoke.js"></scr' + 'ipt>');
<script type="text/javascript">
	atOptions = {
		'key' : 'b246c3aaf807aded780144bd563db7af',
		'format' : 'iframe',
		'height' : 90,
		'width' : 728,
		'params' : {}
	};
	document.write('<scr' + 'ipt type="text/javascript" src="http' + (location.protocol === 'https:' ? 's' : '') + '://www.variouscreativeformats.com/b246c3aaf807aded780144bd563db7af/invoke.js"></scr' + 'ipt>');


</script></script>
<script type="text/javascript">
atOptions = { 'key' : 'b246c3aaf807aded780144bd563db7af', 'format' : 'iframe', 'height' : 90, 'width' : 728, 'params' : {} }; document.write('<scr' + 'ipt type="text/javascript" src="http' + (location.protocol === 'https:' ? 's' : '') + '://www.variouscreativeformats.com/b246c3aaf807aded780144bd563db7af/invoke.js"></scr' + 'ipt>'); </script>